Rosie O'Donnell took to her website Saturday to defend herself after posting a tweet last week questioning whether Donald Trump's son, Barron Trump, is autistic.
On Monday, the 54-year-old comedian and outspoken critic of Trump posted a link to a video on her Twitter account that questions whether Trump's 10-year-old son with wife Melania Trump has ASD, or Autism Spectrum Disorder.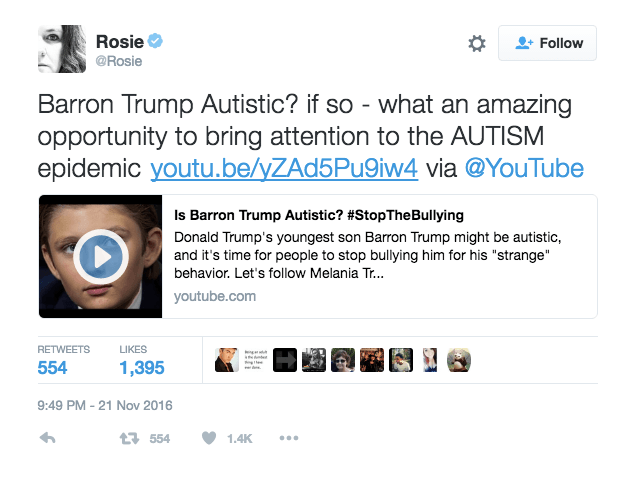 "Barron Trump Autistic?" O'Donnell wrote. "If so – what an amazing opportunity to bring attention to the AUTISM epidemic."
O'Donnell's tweet quickly sparked a massive backlash online, with social media users lambasting the comedian for speculating about the health of a child.